On my day off, I planned for it to be a nice causal day. I enjoyed sleeping in, getting some laundry done which always makes me feel so productive. I got around to sewing some new buttons on one of my winter coats, that I felt needed a quick little refresh.I also did some practice singing for an upcoming karaoke work party (no kidding), and I even got in some good reading on my stack of magazines.
After all that, I decided to have an experience without you, Today, it was going to be donuts. Yep, those sweet little goodies that we enjoy. In a city where you can find everything, I wanted to explore and find a favorite. As you know, our go to in Florida is Dunkin Donuts, and when you are left with one option, well you make the best of it.
In my many walks around the city, I remember seeing a place called Doughnut Plant, in the Chelsea Hotel. It always looked busy, which I figure is a good sign. So I was going to find out. I dressed in my best homage outfit to Edie from Grey Gardens, and started my walk off to DP. When I got there, it was busy but not too crazy that I couldn't find a seat. I was a bit overwhelmed when I looked at the menu, as they offer yeast, jam filled squares, cake, and doughseed doughnuts. I decided to go for the Yeast Vanilla Bean and a holiday special the Yeast Cranberry, with a cup of Joe.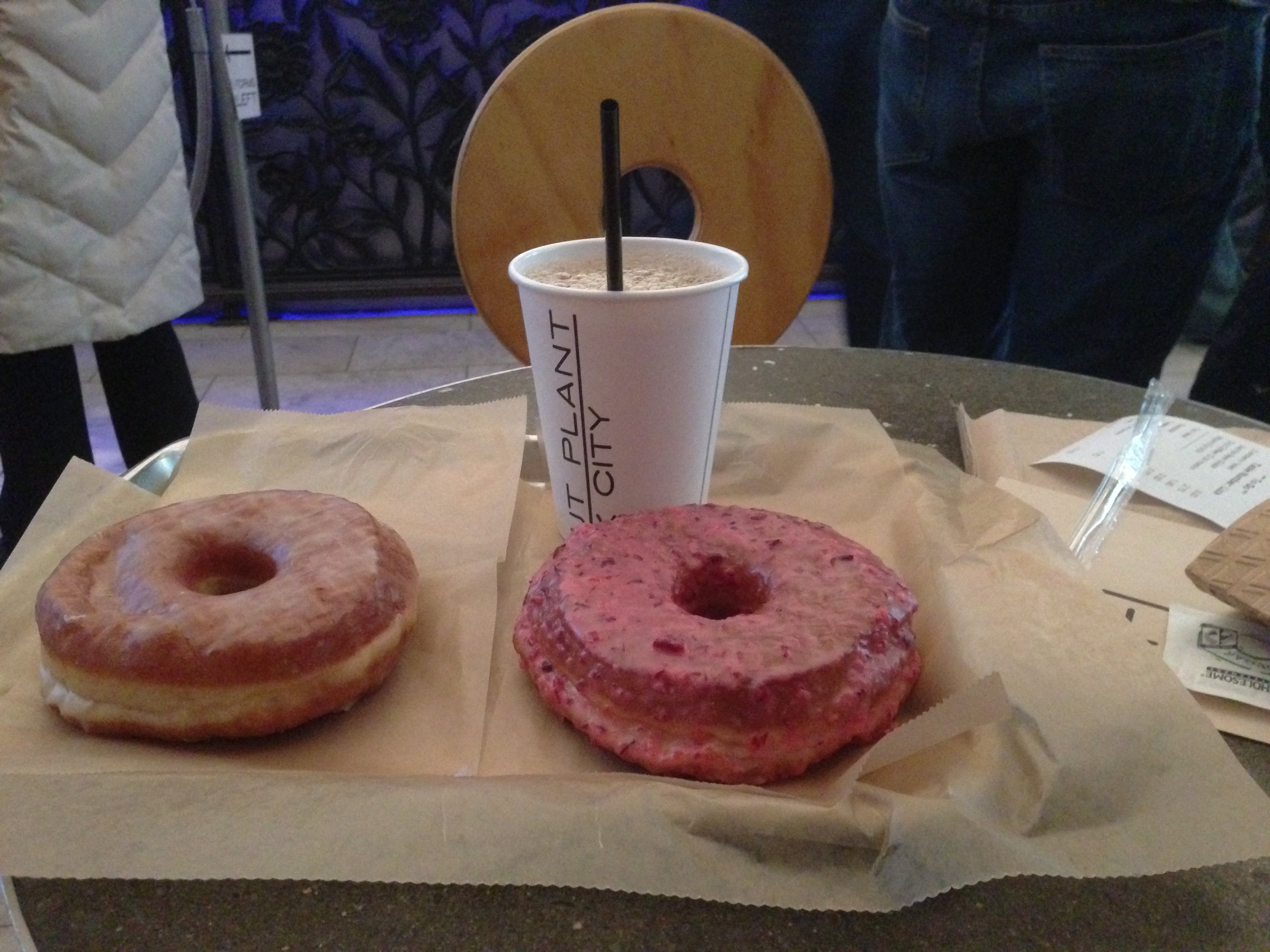 These babies are big, so one would of been enough. I guess I was so use to those mini's we get at DunkinD, I didn't realize that doughnuts can be bigger. After sitting down, and preparing my coffee, I decided the Vanilla Bean would be first. I could tell it was soft just from picking it up.  In my first bite,  it was chewy and "oh, so your not kidding yummy".  I was not alone in this discovery, as people sat down around me to eat their doughnuts, I heard "wow", "these are so good", "take a look at this", we were all in yummy heaven. I feel pretty confident that you would of loved this place or actually by your standards you would of given it a "It wasn't bad (translation=that was good!)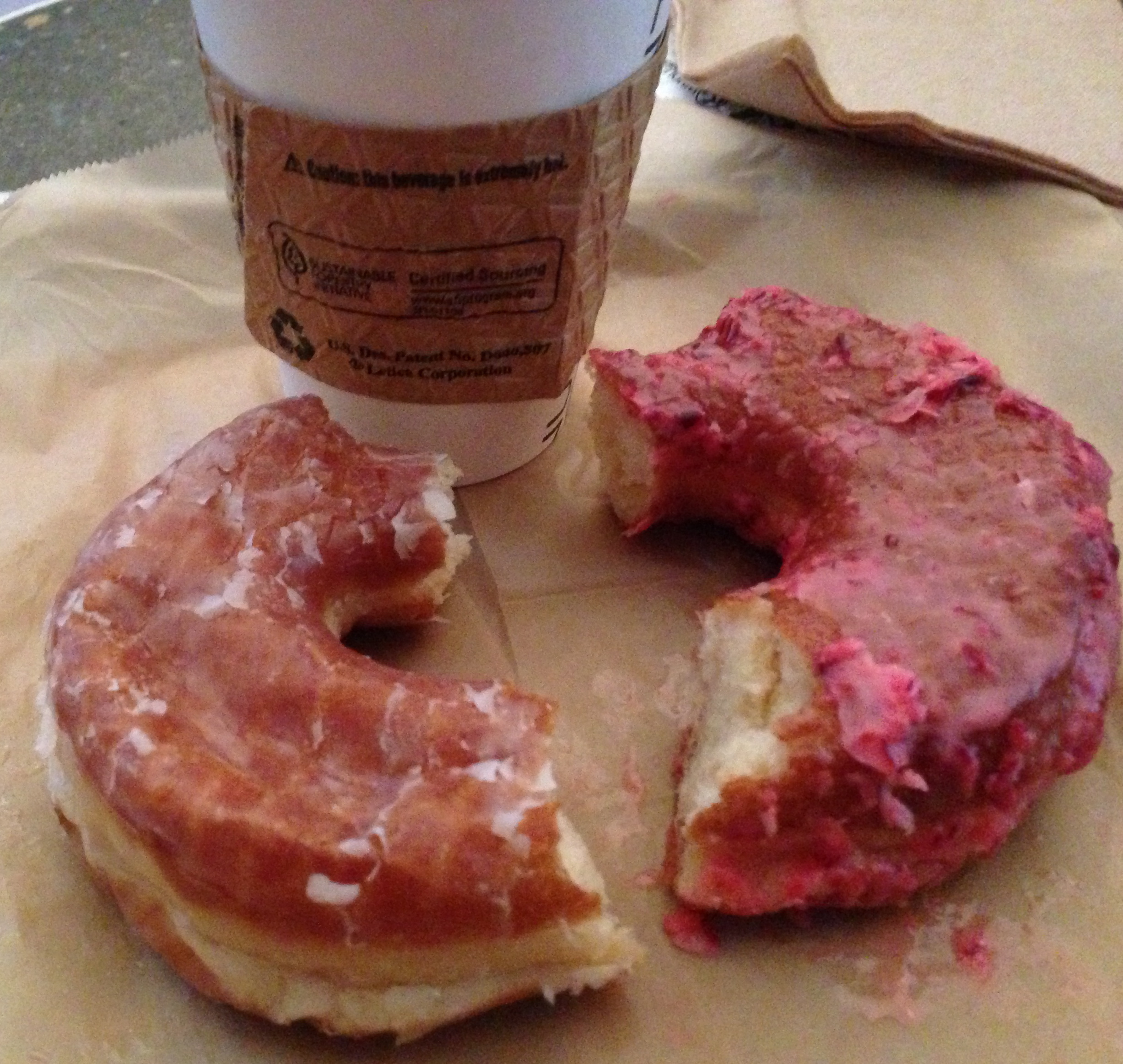 After eating half of the Vanilla Bean, I knew there was no way that I was going to finish both, so I decided to go in on the Cranberry, OMG, can these get any better? Going to DP,  was one of those cool, make me happy, let's treat ourselves experience, that we would both enjoy. There are so many doughnut choices, which is a good reason to go back and try more. They even claim to make Authentic Mexican Churros, can you believe it! I can't wait to try one of those.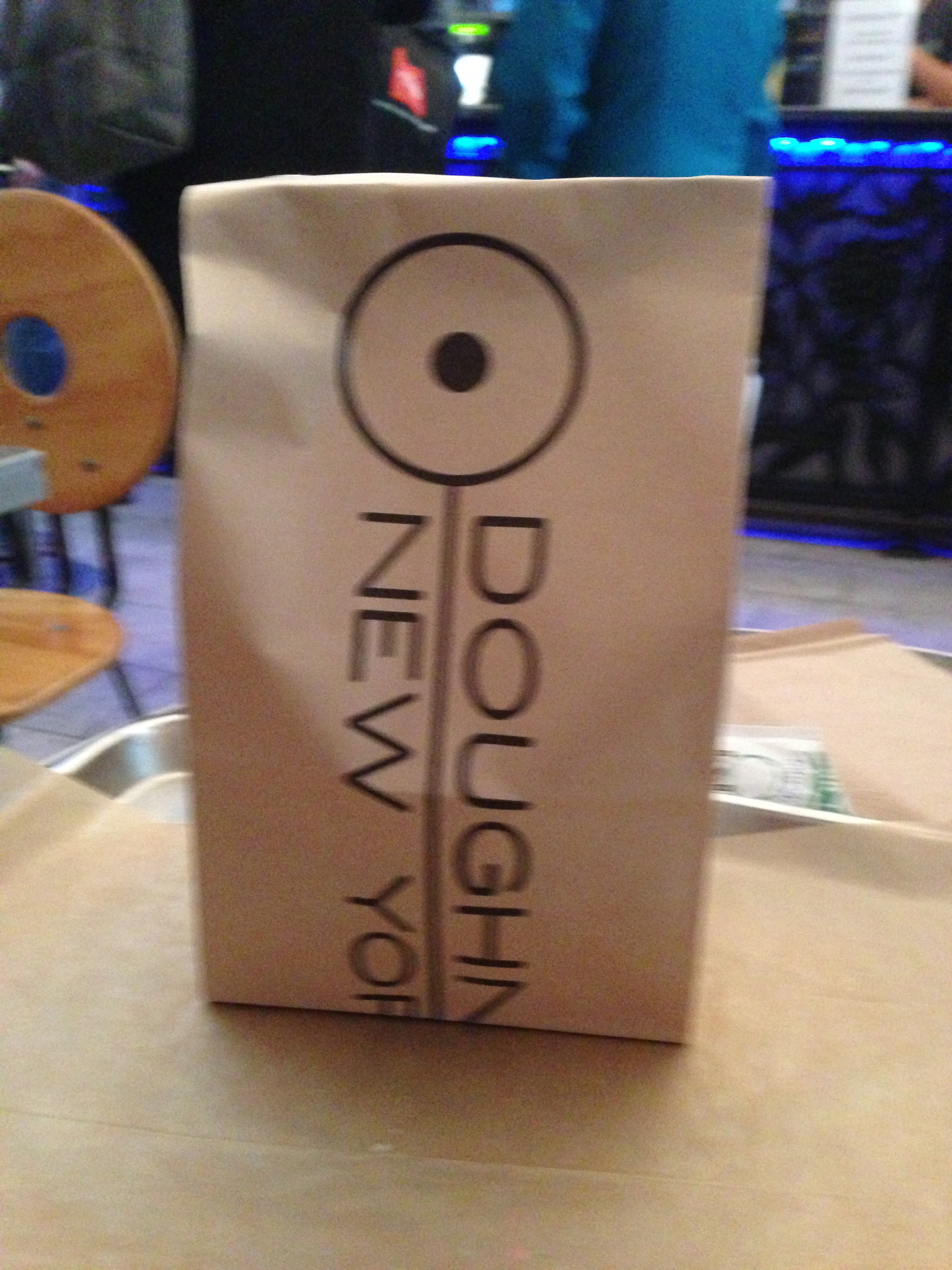 Related Posts :