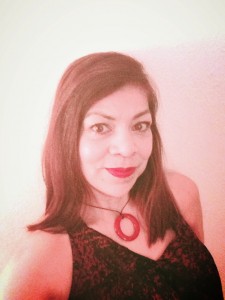 A huge 80's music fan, who loves movies with a happy and inspirational ending. Anything pink puts me in a temporary hypnotic state, and then I snap out of it feeling happy. Lover of animals and along with my endearing husband, we have rescued all of our family pets.
A world traveler in the making, who fell in love in with this big NYC city at the age of 18, and after m-a-n-y years later, reached my goal of living here. I explore this city every day, whether it is a quick NYC second, or an all day adventure.
In a snapshot:
Favorite Band: The Police
Favorite Movie: Something Wild
Favorite Designer: Moschino
Favorite Food: Sushi, 7 days a week
Favorite Dessert: Dougnut Plant
Favorite Drink: Spicy Bloody Mary's
Favorite Crowd: Husband, all loved ones, you know who you are and our furry children.
Favorite Hobby: Fashion
I hope you can take away a little something from this blog, and know that it is never too late to realize your dreams. I am living proof!