I find myself asking "Would I look good in that"?
Ah, summer the joy of letting it all hang out. Crop tops, shorts, and lets not go there, bathing suits. I have to be comfortable and feel good in what I am exposing. Maybe it is a curse, but I think of it as a blessing. There are some women that just don't care, and more power to them. I have to be in 100%, or I will not feel confident. The summer styling below shows how even with my personal skin baring specifics, I could feel trendy, cool and comfortable. You may find that these options can work for you too.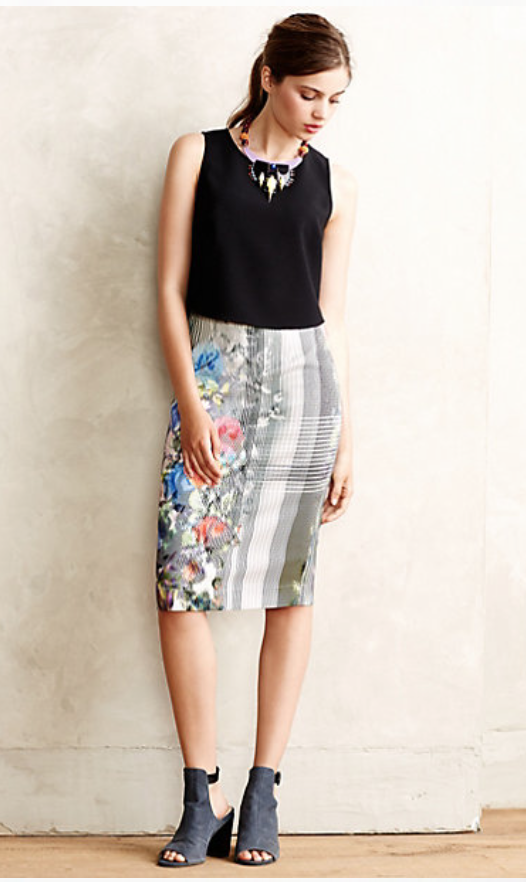 When you pair a pencil skirt with a longer length crop top, it is a classic look. A slight movement will show just a hint of skin without showing it all. With this high waisted skirt you don't need to worry about that lovely "muffin top" spillage. This look is great because it is chic, and sharp with just a little edge. This skirt is by Nanette Lepore and it also comes with the matching top so when worn together it looks like a dress.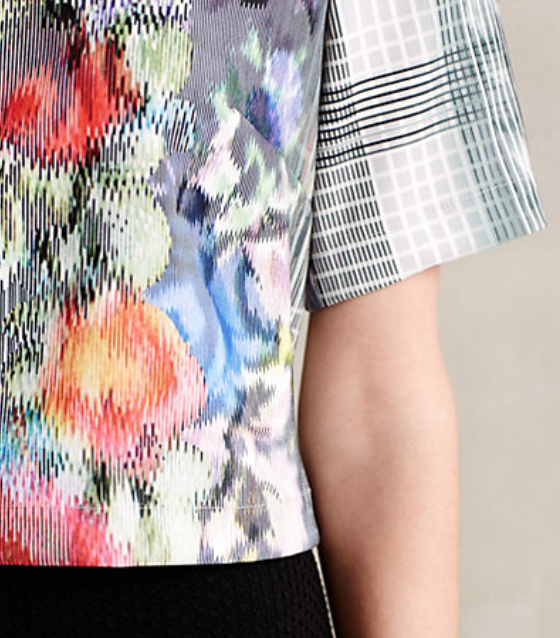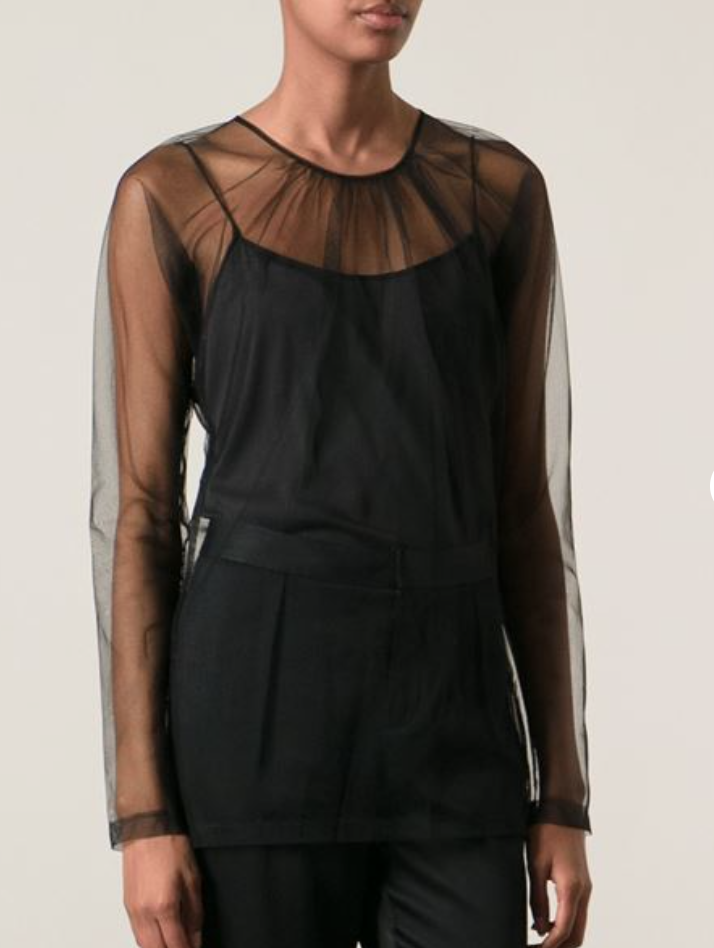 No need to shy away from a sheer top like the one above from MSGM, or the one below by Sister Jane. You can wear a camisole that matches the blouse, or go with a nude tone or soft blush color. If you are feeling adventurous fashionwise and fit, why not wear a pretty monochromatic or contrasting color bra. Keep in mind to not wear a tight fitting bottom, it really doesn't matter what size you wear, it is the fit that is the key.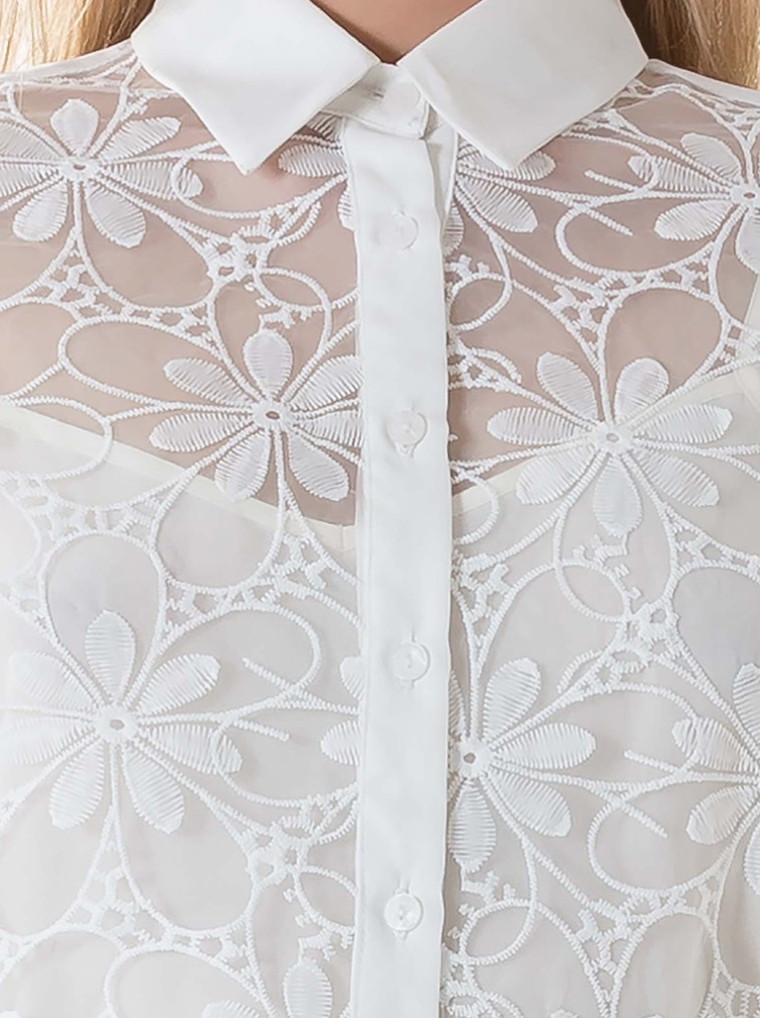 Now shorts, can be TMI. It seems that they get shorter and shorter. I always keep in mind when I am trying on shorts "Will I be comfortable in these"? I always do a fit test in the fitting room by bending over, sitting down and checking that they hit me at a flattering angle. Unfortunately, us ladies have to also remember that cellulite is not age specific, keep that in mind when deciding on which shorts to invest in.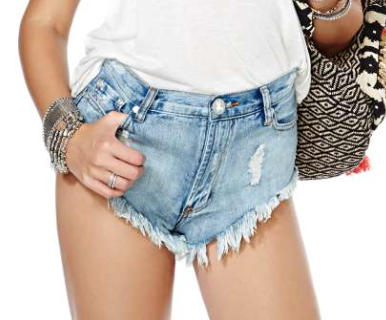 I'm going to make is simple here. Top pair eek!. Look at the examples below, great options in shorts.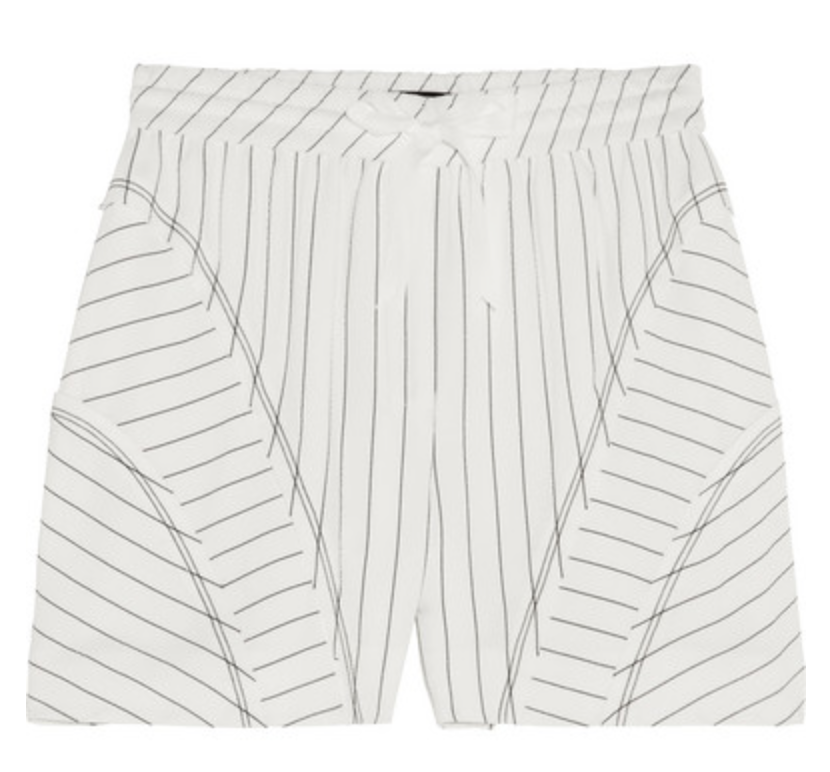 Alexander Wang Pinstripe Shorts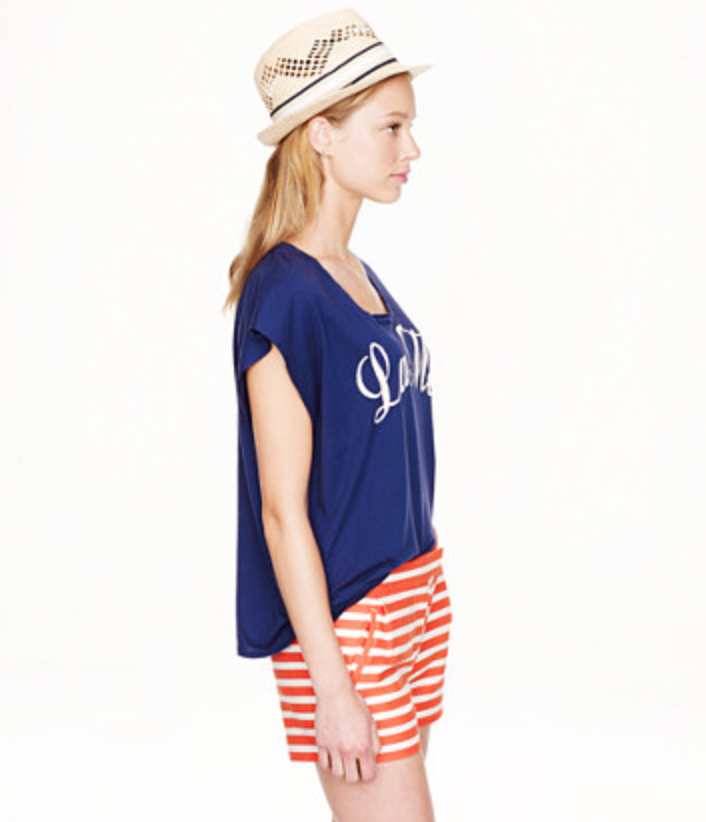 JCREW Textured Striped Shorts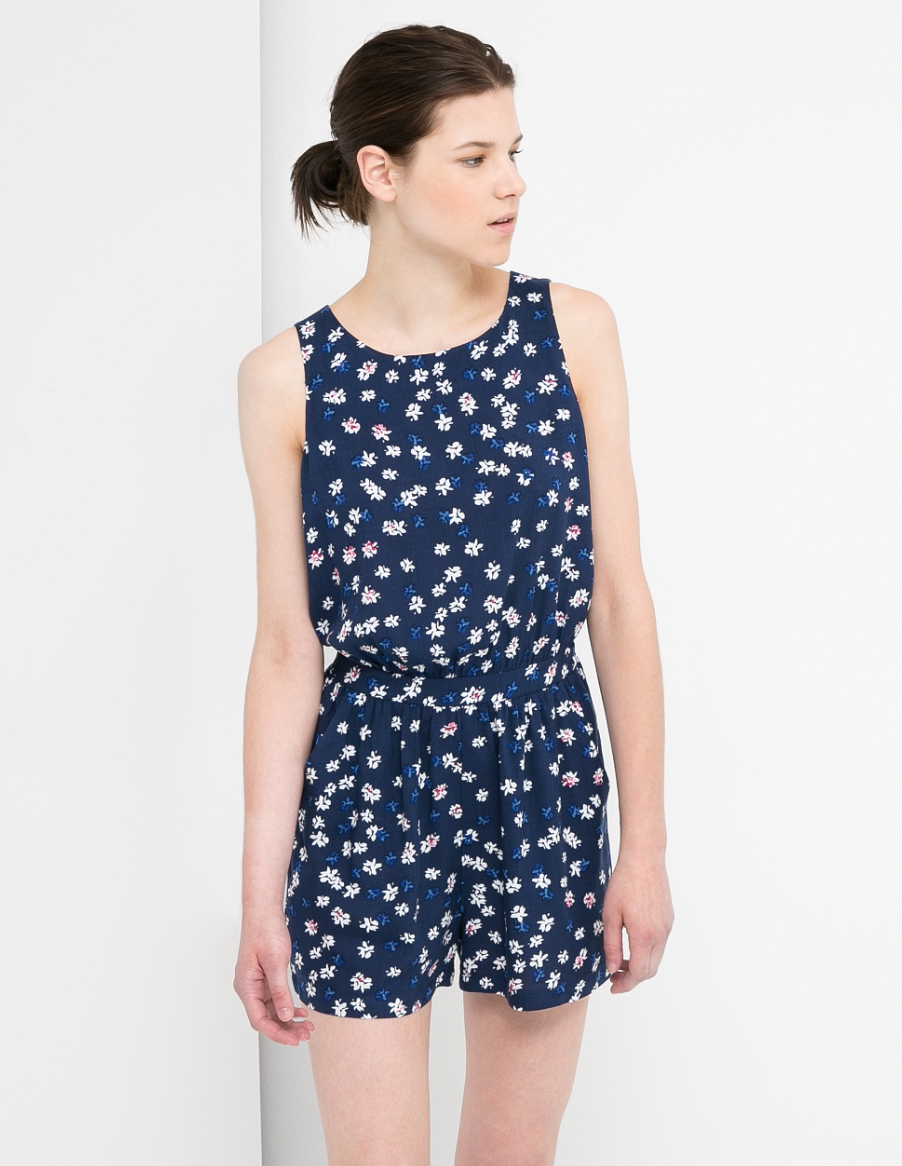 This short jumpsuit from Mango, makes it so easy. This is one of my summer favorite go-to.
With all the summer sales happening now, this is a great time to stock up on great options. Happy Shopping!

Related Posts :