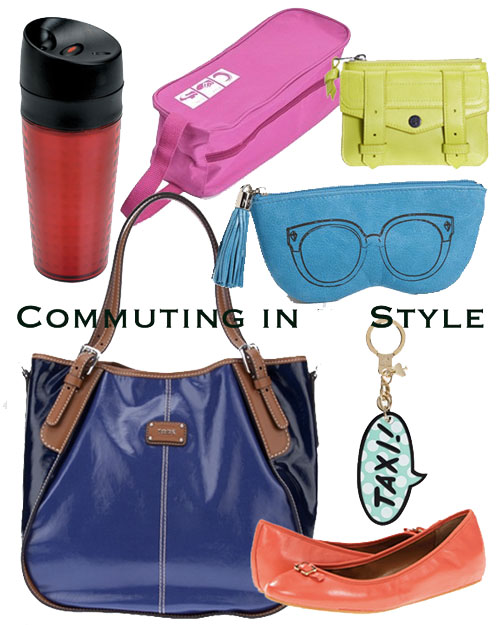 My lust list for this commuting NYC gal.
I usually walk to work, or use public transportation. One thing I have realized is that I have a lot I need to haul around with me. One thing that is a must in this city is a great tote bag. When I go to work, I'll wear a pair of flats to get around in. Once I get to work I change into my high heels. I also have another pair of "nice" flats in case my tootsies start to ache from the heels, that's 3 pairs of shoes. I also carry a shoe bag, a flat gym bag to hold my workout gear, sunglasses case, coffee mug, keys, cosmetic bag, cell phone, wallet, note book, and god knows what else..
I am lusting Tod's G-Line Canvas Tote, it is a good size, sturdy and stylish.The straps stay put on my shoulder, and it comes with a longer detachable strap.
Small Zip Wallet Proenza Schouler PS1
Rebecca Minkoff Leather Sunglasses Case
Related Posts :